Description
Chevalier to Boulogne 
All certificates for the whole family also come with the title. You will receive the adjacent coat of arms as a PDF free of charge. We will gladly adapt the coat of arms to your wishes, e.g. with regard to colour or symbols. You can make your choice here. The certificates come together in a presentation folder. We also enclose detailed information on the use of the title.
Discover our great and unique accessories that will perfectly complete your noble title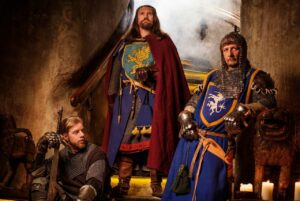 When you order an accessory, you will automatically receive all ordered certificates printed in a gift folder together with the printed booklet "Noble Society - My Noble Title".
You can order our accessories directly together with your noble title. In each noble title you will find the option "Shipping as PDF" or "Printing and shipping". Please choose print, then a menu will open where you can choose more items
Golden ID Card
The ID card has the size of a business card and is made of aluminum. The front is printed in gold color and contains your title and coat of arms. A wonderful accessory that should not be missing in any wallet of a nobleman. Use the ID Card for example also to "identify" yourself in the hotel or restaurant.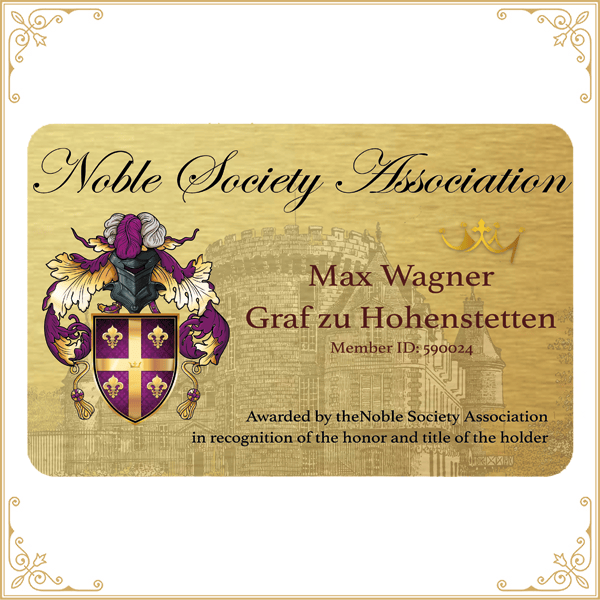 Honorary membership in the Noble Society Association
We confirm your honorary membership with a magnificent certificate. The membership does not include any subsequent costs, with the one-time contribution it is valid for life.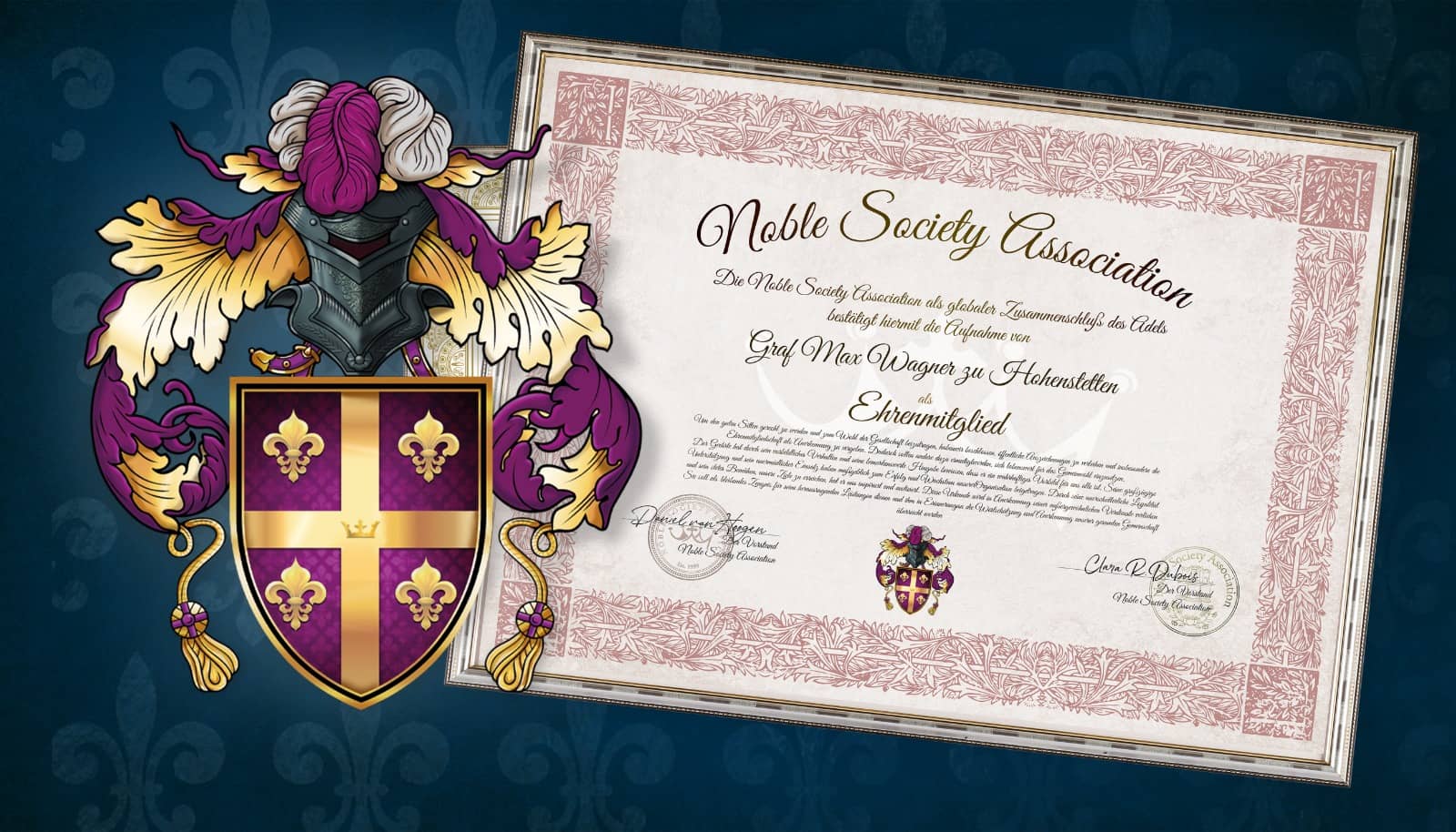 Coins - your own currency
On one side of the coins is shown the value. For the silver coins this is 1 thaler, for the gold coins 10 thalers. On the other side you will find prominently your coat of arms and your name and title.
Detail:
The coins have a diameter of 30mm and are silver or gold color, high gloss. Both sides are engraved by us with a high quality special engraving machine.
The value of the coins in Irish lord titles is taken from the medieval currency of Ireland:
1 Coróin corresponds to 5 Shillings = 1 Crown
1 Sabhran equals 20 Shillings = 1 Sovereign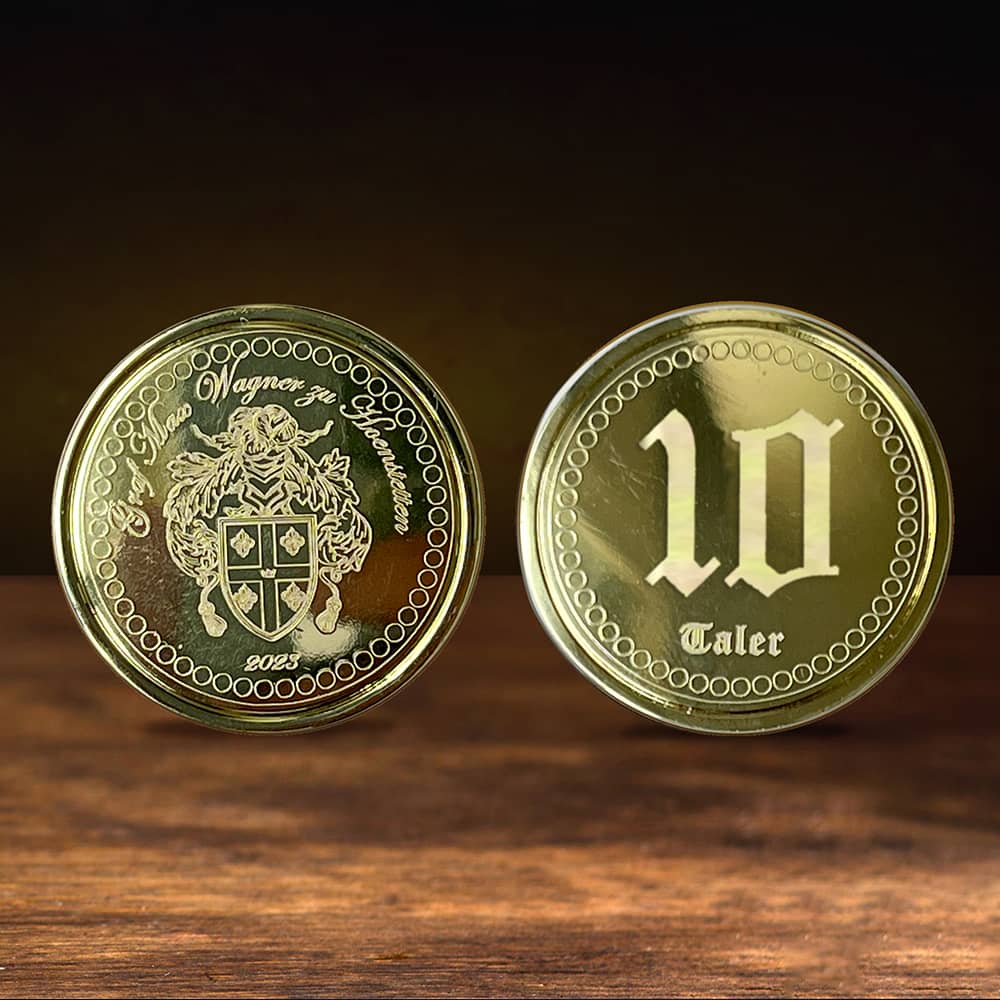 Your own wine 
You will receive either one or two bottles of red or white wine with your very own personal label. On this you will find your coat of arms, as well as your title and name. You will receive matching wine glasses engraved with your title, coat of arms and name.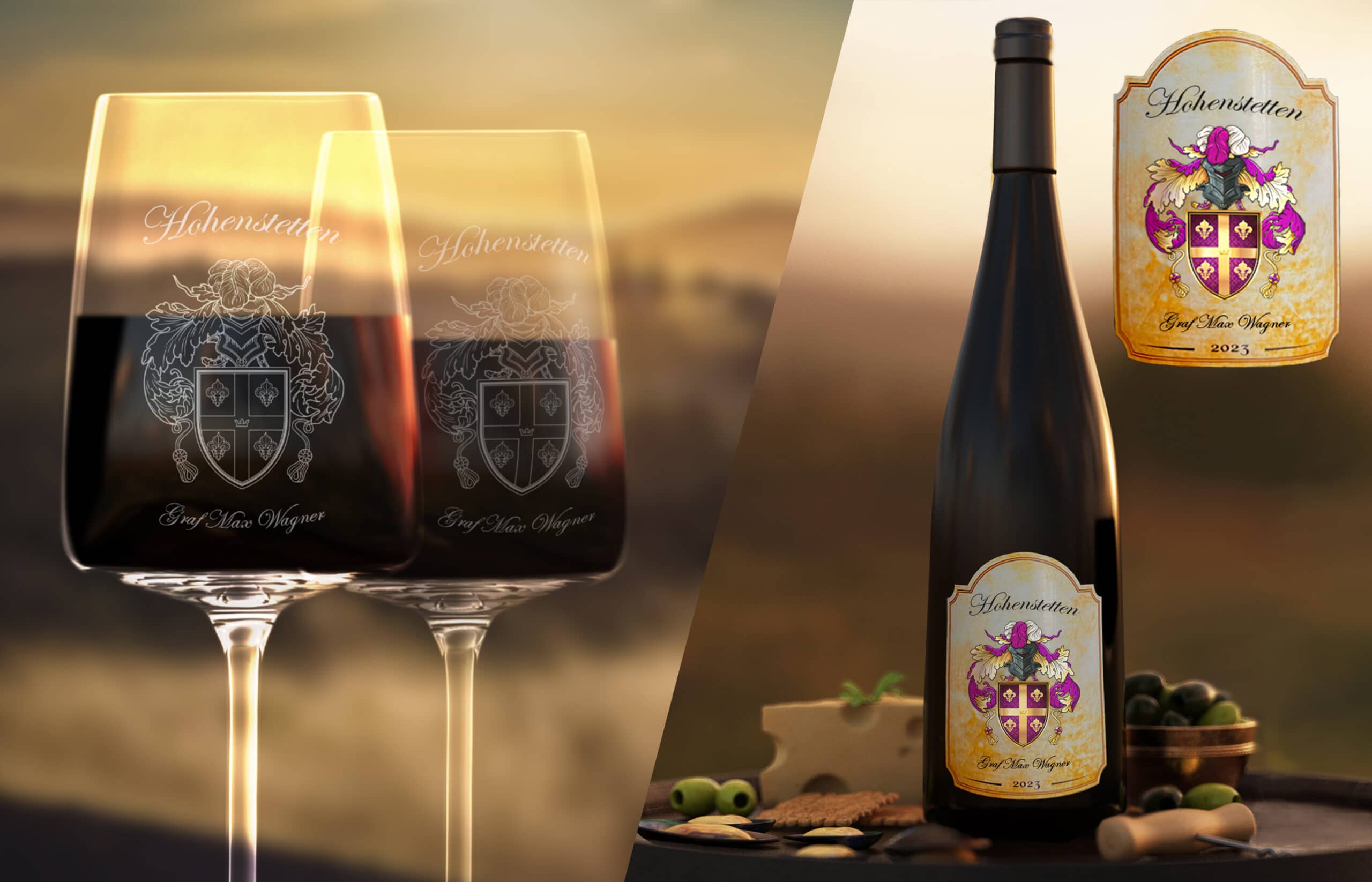 Your coat of arms on stretcher frame
Coat of arms on stretcher frame is 60cm x 60cm and an incredible eye-catcher in the living room or office.
Embossing pliers with coat of arms
With the embossing pliers you can easily and stylishly emboss your stationery with your coat of arms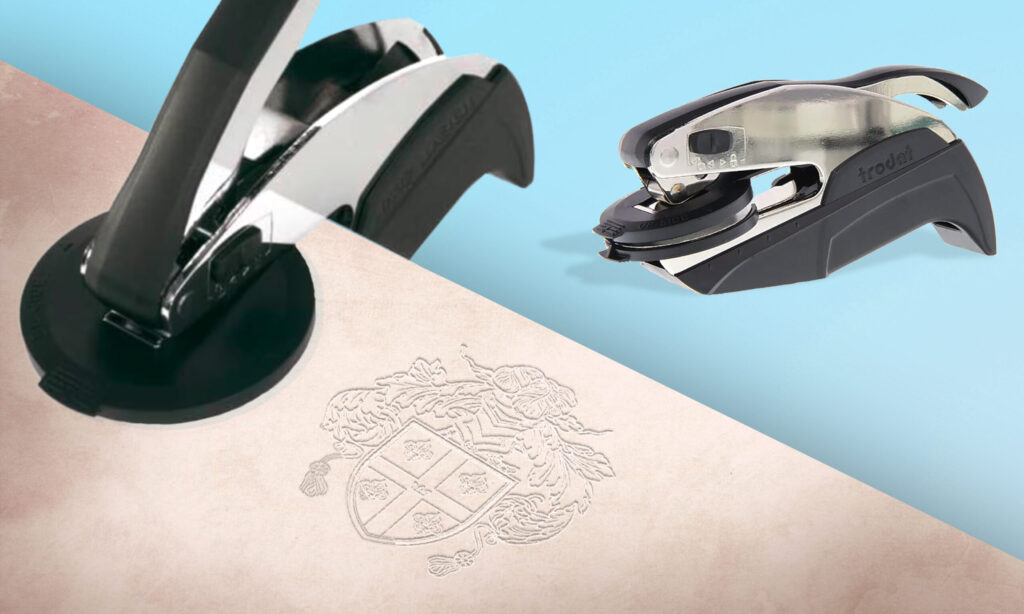 Self inking stamp with coat of arms
The stamp colors itself via the built-in ink pad. With this you can effortlessly stamp your coat of arms on your documents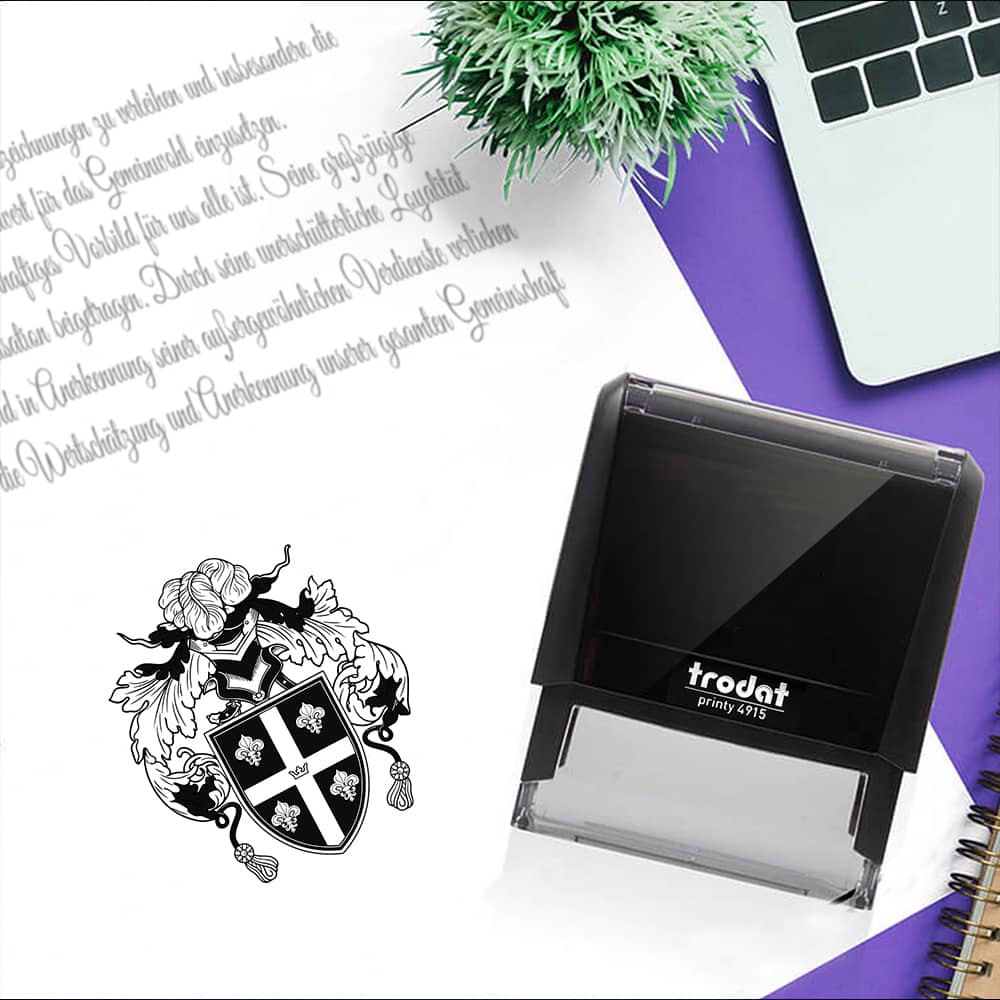 Small set with mouse pad, keychain and bumper sticker
This set includes a mouse pad, a keychain and a bumper sticker, all printed or engraved with your coat of arms.
Details:
Key ring: size about 8.5 x 3.4 cm, material: zinc alloy metal and textile label, high quality laser engraving.
Car sticker: This sticker comes in the outline of your coat of arms and is specially processed so that it is resistant to outdoor use.
Mouse pad with coat of arms: Textile mouse pad, 230 x 190 mm, thickness 5 mm